XPEL COATING MEDINA
What is XPEL FUSION PLUS?
First of all, what is XPEL FUSION COATING? It is a hydrophobic coating that bonds with any surface at the molecular level to seal and protect surfaces from environmental contaminants, harmful UV rays, and insect acids. FUSION PLUS also provides resistance to minor scratches and fading. Cleaning your vehicle will be an absolute breeze because it the hydrophobic effects. Water will bead up and roll off of any coated surface. This ceramic coating has been engineered to work with various surface types, making its protective properties available for your interior, glass, wheels, and so much more. Before a ceramic coating, our team at Showroom Solutions Plus will give your vehicle a full detail from bumper to bumper. If your paint has seen better days, we will perform a full paint correction in order to get rid or minor scratches and swirl marks. Topping off your vehicle with the best ceramic coating in Medina will provide added protection and incredible shine that is completely unmatched. Contact us today for more information!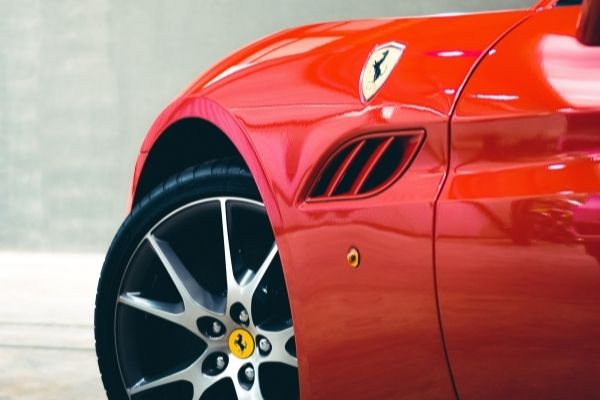 With just a single application, FUSION PLUS for Paint & PPF increases color depth, while its hydrophobic properties make cleaning even easier. It has been formulated to protect against damaging UV rays, oxidation, insect acids, and contaminants that your paint is subject to.
Cleaning wheels & calipers just got a lot easier! FUSION PLUS provides heat and chemical resistance, to help reducing surface contamination and keep grime from sticking. It prevents discoloration from oils, pollutants, and other environmental impurities, helping maintain their original finish.
Get a clear outlook on the open road. FUSION PLUS helps keep glass surfaces & windows cleaner, while protecting against staining or chemical etching. Keep your glass cleaner for longer with this coating because it offers hydrophobic and self-cleaning properties. It also protects against damaging UV rays and oxidation.
UPHOLSTERY COATING
Keep your interior cleaner from Day 1. FUSION PLUS offers stain resistance, helping retain factory feel and original finish. Repel spills and prevent stains with this coating as its hydrophobic and self-cleaning properties will protect your interior from a wide variety of messy situations.